We just uploaded a new video!
While we're hibernating in the studio, working on new original recordings, we wanted to share an acoustic Beatles cover with you, which we recorded as part of The Duo Sessions album we released last year.
"I'm Looking Through You" from one of our favourite Beatles albums "Rubber Soul", adapted for 1 guitar, 1 banjo and 2 vocals. Hope you like it!
We adore this song. There is something about its brutal honesty paired with a rather sweet and innocent sounding melody and arrangement. On almost all levels, these lyrics have never been more relevant than these days.
To watch ALL 15 of the Duo Sessions from our album + 6 news ones from "Season 2", please consider joining the MLT Club here.
Calendars are back – pre-order now!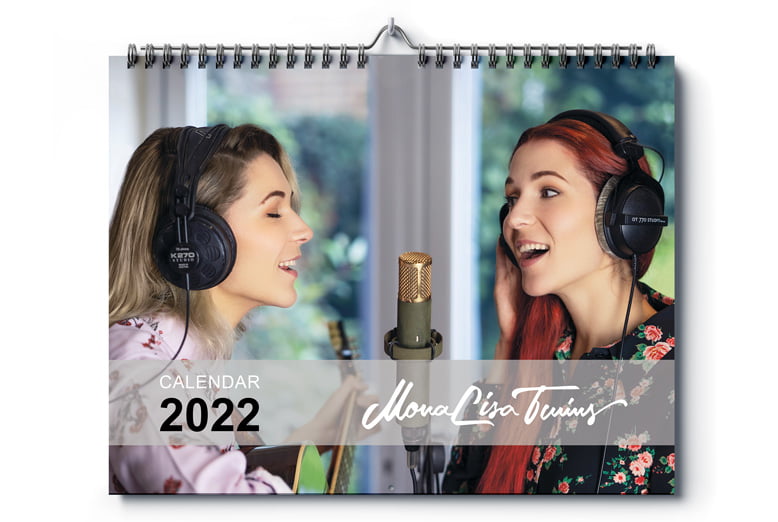 Since last year's wall calendars had sold out within a couple of days, we decided to make some again for 2022. They'll be shipped out at the end of the month but to secure one for yourself already you can pre-order now!
Take care, groovy folks, and stay beatley,
Mona & Lisa
Browse the Shop