GREAT – Listen here or download your songs!
Thanks for your interest and curiosity! Check out 3 of the MonaLisa Twins' most popular songs off their album ORANGE. You will also receive the download link in your inbox!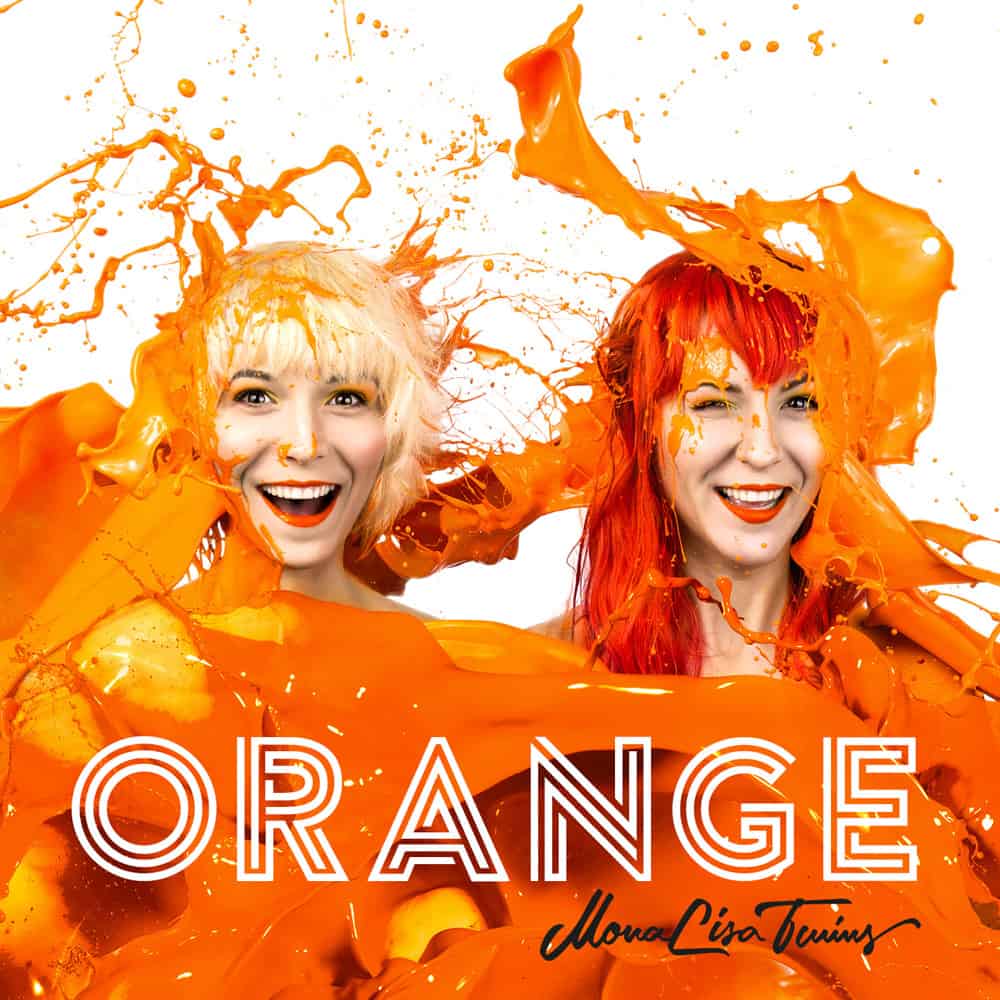 The Music World on MonaLisa Twins' new album ORANGE:

"Magnificent album. Hope it gets to the TOP of the Pops!!"– Mike McCartney (The Scaffold, Paul's Brother)

"I adore this record. Totally sublime. Top-notch electric guitar; fierce sounding chops and solos. Terrific songs – 'Club 27' is a monster example of modern pop/rock. 'Still A Friend Of Mine' gets to the heart and plays emotional havoc. The whole album is brilliantly constructed. There are five or six potential top ten hits on this brilliant album."– Steve Harley (& Cockney Rebel)
"Hard to choose a track. Each has its merits, and several are very, very Beatles-influenced. 'No More Worries Company' is my favourite track at this hour. Great album – superb production values and fabulously clear diction."– Tony Currie (Radio Six International & BBC Radio presenter)

"Love the new single – so bluesy – my type of music – and the other tracks on the album – great production – and the fact that they are all great TUNES and lyrics – plus of course the very subtle 'Beatles' flavour."– Duncan Mackay (keyboard player for Kate Bush, 10cc, Alan Parsons Project, Cockney Rebel)

"They are incredible. I'll do all I can to spread the word about the MonaLisa Twins."– Jonnie Walker (BBC Radio 2)
"It is a breath of fresh air in the relentless sludge of today's pop music."– Steve Hunter (Session player for Alice Cooper, Lou Reed, Peter Gabriel & more)
These are just 3 of 12 tracks on the MonaLisa Twins' latest release ORANGE.
It has been built on the success of their debut album 'When We're Together' and their deeply rooted love for the classic 60's style songwriting, while delving into new, experimental sounds that elevated their songwriting to the next level.
5 years have passed since the release of original material while the Twins played countless shows all over Europe, moved to England, played a 2 year residency at the legendary Cavern Club in Liverpool, recorded at Abbey Road Studios, had weekly spots on BBC Radio stations, toured with Steve Harley & Cockney Rebel, recorded with Woodstock legend John Sebastian and learnt a lot of valuable life lessons, all of which would influence ORANGE.Packed with witty tongue-in-cheek humour as well as a more critical observation of all things love, social change, friendship, trust, the past and future and the generally unsettling direction society seems to be taking, they managed to produce an album that is incredibly versatile yet flows very naturally.
Follow the MonaLisa Twins on Social Media:
facebook-squaretwitter-squareyoutube-square
© MonaLisa Twins / Woolgoose Records