New Video, New ALBUM! Out Now …
​What's that, a new album? Out today? 😉 Oh yes!
No pre-order phase, no teasers and no waiting. It's out now and available for everyone: The Duo Sessions
The 15 songs on this album are all intimate, mostly acoustic versions of some of our and your favourite covers and original songs. Just the two of us (usually with two guitars) in front of a couple of microphones without fancy studio production. If we go by your feedback, you've been really enjoying these more stripped-back arrangements ? And we love doing them!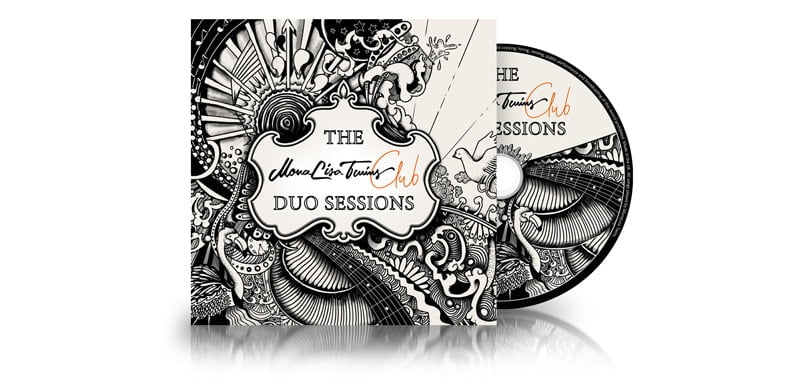 We initially recorded all of the songs on the new album, including "It Ain't Me Babe", for the MLT Club. It's our own cosy corner of the Internet where we are sharing a more personal side of our work and LOTS of extra content and music.
We haven't teased this album project very much so this is probably coming out of the blue for most of you. We've been recording these Duo Sessions for the MLT Club for a while now, and since we began to stack up quite a nice amount of them we decided to give them a proper home and release them on their own album.We mixed originals and various 60's covers, some from artists that we have never covered before (like Joni Mitchell or The Who).
The track list: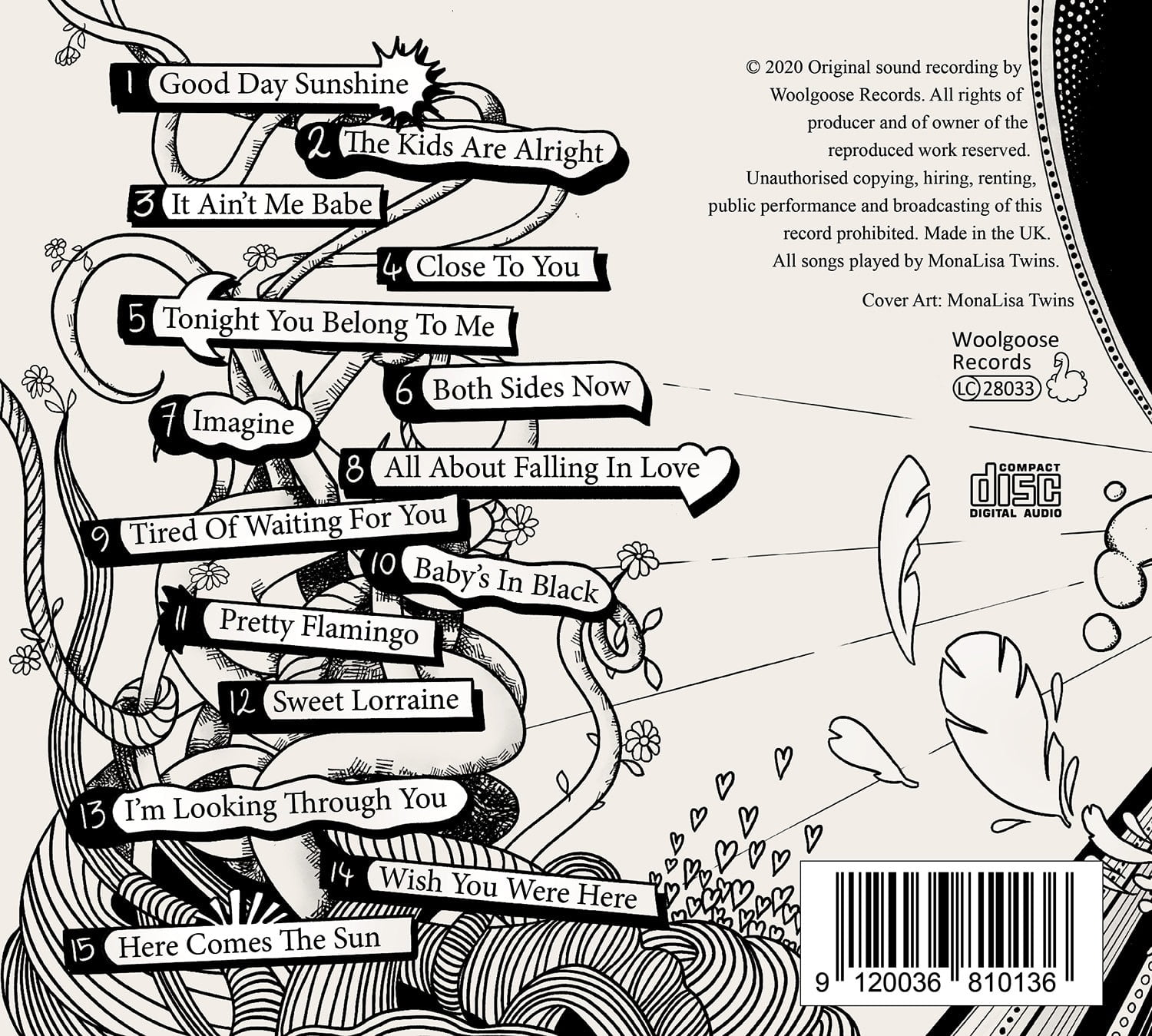 Good Day Sunshine (The Beatles)
The Kids Are Alright (The Who)
It Ain't Me Babe (Bob Dylan)
Close To You (MonaLisa Twins)
Tonight You Belong To Me (Billy Rose, Lee David)
Both Sides Now (Joni Mitchell)
Imagine (John Lennon)
All About Falling In Love (MonaLisa Twins)
Tired Of Waiting For You (The Kinks)
Baby's in Black (The Beatles)
Pretty Flamingo (Manfred Mann)
Sweet Lorraine (MonaLisa Twins)
I'm Looking Through You (The Beatles)
Wish You Were Here (Pink Floyd)
Here Comes The Sun (The Beatles)
If you are considering ordering the album and would like to get your copy signed, we warmly welcome you to stop by the MLT Club to try it out as we will be signing all CDs for MLT Club members only. 🙂 We still offer the coupon code Month50 for 50% off the first month and code Year10 for 10% off the first year.
We are absolutely thrilled to release this new album and hope you will like it – along with the new video release from today!
We want to make clear that this release is not replacing our next original album which is still very much in the works! It is simply a bonus project that many people were asking for 🙂
Thanks to all of you for caring and listening and an extra special thanks to all MLT Club members for inspiring and supporting this album project. ♥
Take care and stay groovy,
Mona & Lisa