Happy Birthday Sgt. Pepper!
Not often does the whole world go nuts over an album's birthday but it certainly did this week. "Sgt. Pepper's Lonely Heart Club Band" turned 50. It jumped back on 1# on the Official UK Charts and sent Liverpool and Beatles fans around the world into a frenzy. This Beatles album might be the single most iconic album in music history and it certainly was a reason to celebrate. Being the Beatle nuts we are, of course we joined in. Happy Birthday Sgt. Pepper!
BBC Radio Merseyside put on a show "Liverpool plays Pepper" where radio legend Billy Butler (and former Cavern DJ during Beatle Days in the 60's) invited musicians and friends of the Beatles to tell their stories connected to the album and play some live music.
We performed "Getting Better" (00:30:15) and "She's Leaving Home" (01:05:15) live at the studio! Listen back here (podcast only available until 1st of July 2017).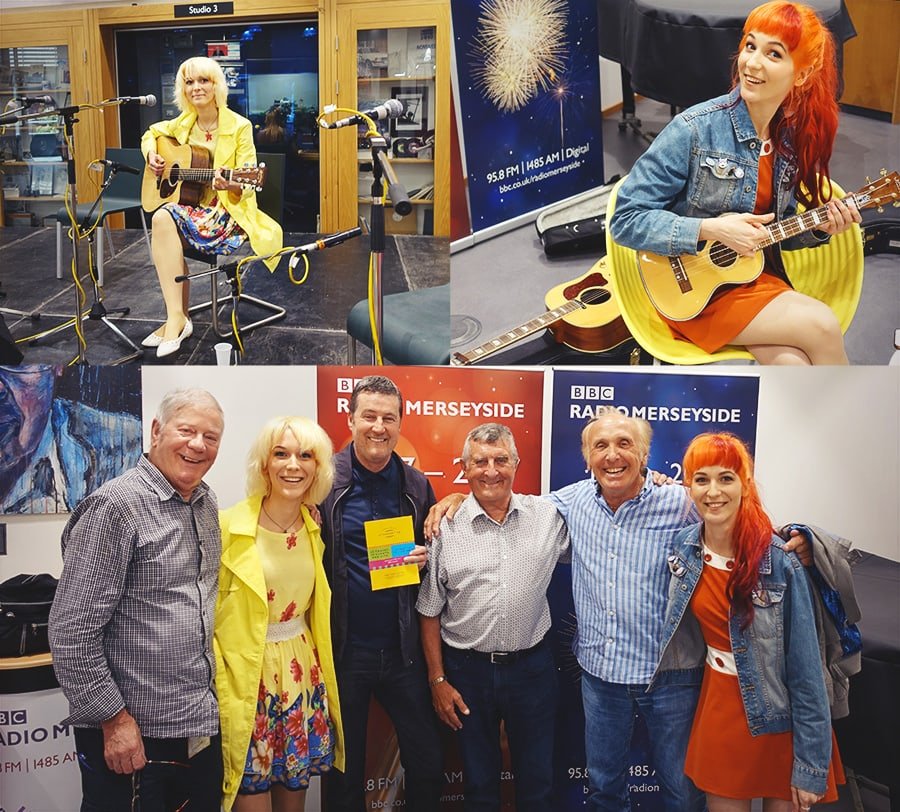 Billy Butler, Mona, Peter Hooton, Ray Ennis, Billy Kinsley, Lisa
A lot of the things we've been working on behind the scenes are going to see the daylight soon. Keep your eyes peeled! (What an odd saying, don't you think?) It's getting better all the time …
Stay groovy,
Mona and Lisa