We don't know about you but we for the most part are disappointed with the current chart music …
Hardly anything that is aimed at our generation has ever appealed to us, so we usually find ourselves digging deeper and deeper into the past to discover music that excites.
Age and time are strange things. Growing up, our peers would think of anything older than a few months as outdated and not interesting anymore. But we felt they are missing out on so much!
For us the Beatles kicked it all off …
It was like a magical transformation taking place. The same thing that teenagers experienced back in 1964 all over the world happened to us in 2007 when we went through our personal Beatlemania at the age of 13. Life changed drastically from then on. We found our purpose if you will.
Listening to the opening chord to "A Hard Day's Night", the raw and unadulterated drive of "She Loves You", the intimate and enticing sound of "Yesterday" or the impressive orchestral cacophony of "A Day In The Life" – even thinking about those moments sends shivers down our spines.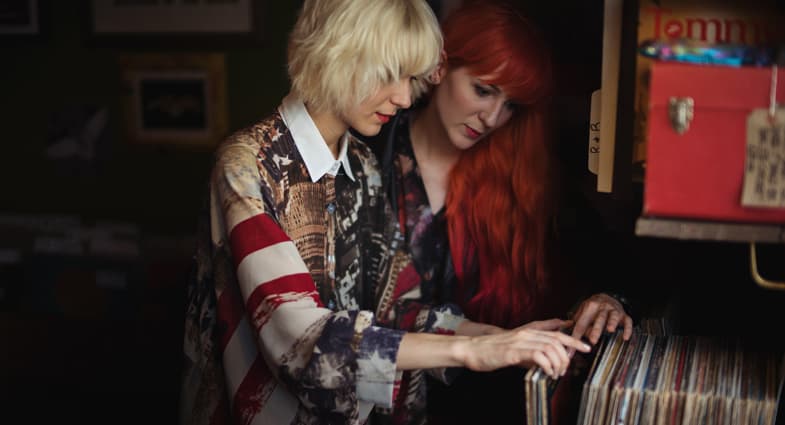 Our interest for music skyrocketed, and we started playing and writing music predominantly inspired by the 60's. We wanted to continue this spirit, we wanted to write and play music that had the magic and the same impact that those classic tracks had on us.
But how?
We were born into a country (Austria) that celebrates and cultivates classical and traditional folk music and that was rather detached from the humorous, easy going 60's spirit we associated with England or the States.
We often joke about how we must have picked our parents wisely. We were born into a family with a dad who was a musician himself and would make us fall head over heels in love with music. In addition to all of that he was running one of Austria's most successful recording studios! We really couldn't have chosen any better 😉
The beginning of our journey …
So together with him and our equally awesome and creative step mom Michaela, who also happened to have lots of experience in business and marketing, we made plans: How are we going to make this insane dream a reality?
9 albums, 120+ music videos, 45+ million YouTube views and a lot of blood, sweat and tears later, we have moved to live and work in the UK.
With a host of live shows in Europe, the USA and Australia, a UK tour with Steve Harley & Cockney Rebel, a recording session in Abbey Road Studios, a 2-year residency at the legendary Cavern Club (2014 – 2016), a collaboration with Woodstock legend John Sebastian (The Lovin' Spoonful), a Glastonbury performance and collaborations with Woodstock legend John Sebastian under our belt, we can say we've come a long way since daydreaming about the future at the age of 13.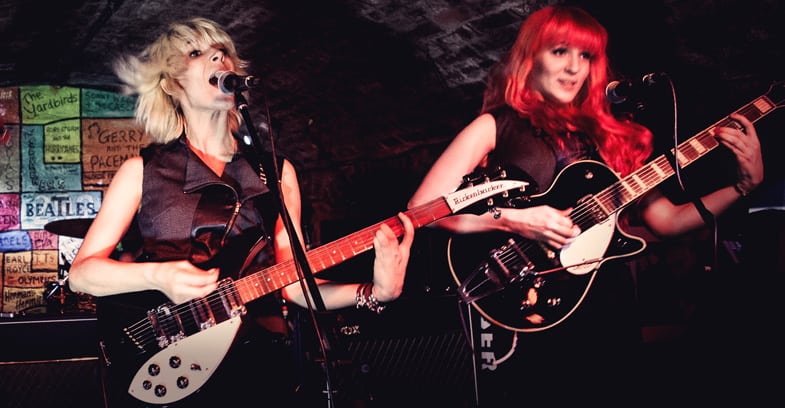 And we cannot help but feel very proud about the fact that we did all of it our own way! Every video we released, every song we've written, every album we put out, every blog post on our website and our popular MLT Membership Club comes from the collective brain juice of our small but mighty team. (Sound of Music 2.0? 🙂 )
Our values and priorities …
By no means should that come across like we don't want or need the help of other people, but it means we're not willing to compromise. We simply won't give away our creative freedom or values for any short term success. We created our own label – Woolgoose Records – and were able to build this incredibly supportive, like-minded fan community with the help of Social Media and the Internet.
Yes, there were many tempting offers from "X-factor", "Talent", "Idol", "Voice" and other "GFQ" (Get Famous Quick) shows but after taking a closer look we quickly realized that this path wasn't for us.
We love the internet for making it possible to have a direct relationship with our audience. In that regard we're terribly lucky to be alive in this day and age as that was simply not possible before. It's so much more fun receiving feedback on our new album through our website or social media than having to wait for what self-proclaimed "authorities" write in the newspaper the next day.
It's because of people like YOU …
Therefore it's people like you that could make "The ORANGE dream" a reality, people who share our yearning for change in the entertainment industry, who value honesty in music and can connect with our type of song writing.
Many of you are musicians yourselves, many are into the same music as we are, many of you have grown up in the 60's and miss the spirit from back then, while others grew up in a later decade that musically didn't speak to them, looking for an alternative. Whichever way you came across our music, we're glad you did!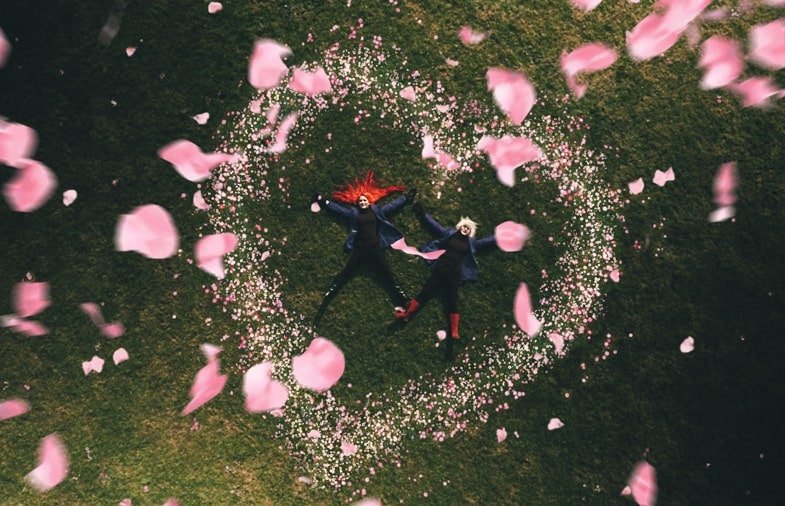 Join the movement …
We love to share our creations for free like our many, many YouTube videos. But to sustain and expand our activities we are dependent on the help of our listeners. We often get asked how one can best support us, and the answer is simply by donations towards our music/video projects, joining the MLT Club, buying and sharing our music, purchasing our merch or getting tickets to see us at our live shows.
The ORANGE chapter …
So if you enjoy what we do, you can head over to the shop to get our original album "ORANGE". We'd encourage you to check out the reviews that already dropped in, because some of them are real masterpieces. We could hardly believe how much time and diligence people have put into writing them, and how so many of them are extremely spot on about our intentions with this album.
What do you think about the "The ORANGE dream" of getting melodious and harmonious songwriting back in today's music? We'd love to hear your thoughts on this in the comment section below.
Thanks for reading and thanks again for listening to our tracks!
Stay groovy,
Mona & Lisa